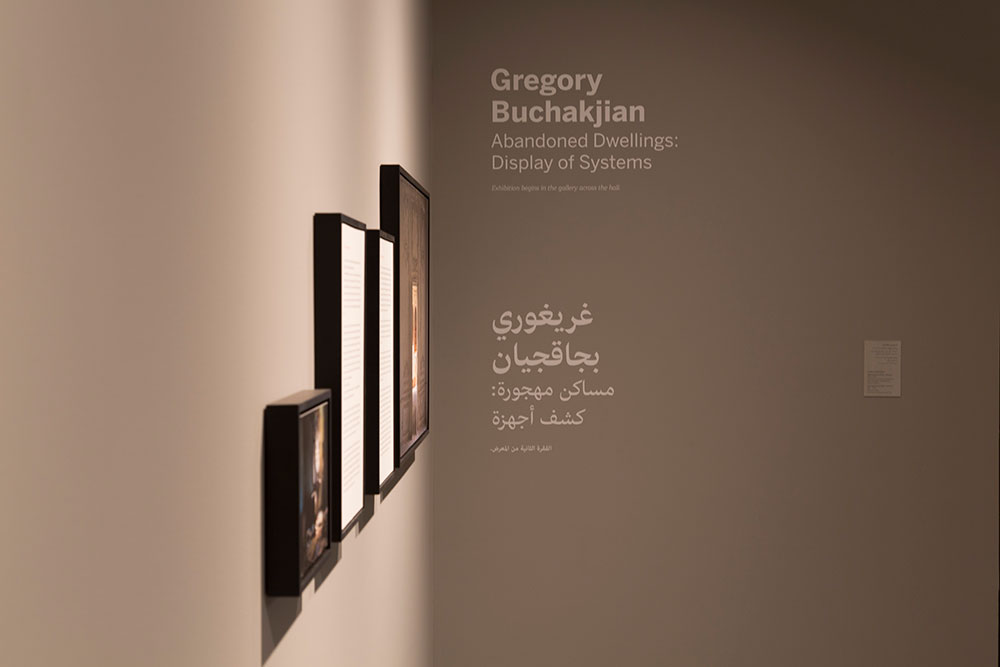 Abandoned Dwellings in Beirut is a multi-layered transdisciplinary project.

In a rapidly changing Beirut, neglected dwellings are places in abeyance, condemned to disappear as a result of land speculation. Started as a photographic series, the research generated a PhD dissertation in Art History defended in 2016 at Université Paris IV Sorbonne, aiming at examining the transformations that these obsolete architectures undergo.

The study, carried on site (nearly 750 buildings have been identified), based on archives, testimonies and oral history, also re-examines artistic endeavours and the way artists have viewed the city, which is particularly important considering that its trigger has been a photographic project undertaken by the author.


Photographic series

When shooting inside abandoned dwellings, I asked people to 'inhabit' the deteriorated spaces. This was a repeated re-enactment from a sequence of Maroun Bagdadi's Hamasat - Whispers -, a 1980 film documenting lives and thoughts of the Lebanese during the war. In the opening scenes, the camera follows poet Nadia Tueni wandering in the ruins of Beirut's centre, lamenting on its annihilation. Tueni appears as an epitome of elegance, dignity and sensibility in the middle of disaster.

Aby Warburg's reading of Renaissance painting is another source for the presences inhabiting the pictures. Warburg evokes Ninfa, the auratic heroin. The ephemeral movements of her hair and draperies are seen as displaced indications of the pathos of images. In our case, pathos relates to catastrophes that happened and catastrophes to come.
exhibition:
- Abandoned Dwellings, Display of Systems. Curated by Karina el-Helou, Sursock Museum, Beirut, 2018. >> view website

related publication:
- Abandoned Dwellings. A History of Beirut

related texts:
- The lives and deaths of inhabitants in abandoned houses, 2017
- Exhume ghosts from one's artwork (in French), 2018
- Abandoned Dwellings in Beirut. Wars and Transformation of the Urban Space. 1860-2015 (in French), 2016

selected reviews and interviews:
- Kirsten O'Regan, Hyperallergic, 06'12'2018
- Rawan Ezzeddine, Al-Akhbar, 04'12'2018
- Sam Brennan, Al-Monitor, 03'12'2018
- Emmanuel Khoury, L'Orient-Le Jour 28'11'2018
- India Stoughton, The National, 19'11'2018

related projects:
- Abandoned Dwellings. Inventory
- Abandoned Dwellings. Archive
- Abandoned Dwellings. Typologies

prequel projects:
- Sniper Pinhole, 2017
- Wadi Abou Jmil (with Said Baalbaki), 2015
- Abandoned Houses in Beirut (with Zeina Bassil), 2015
- Kolmanskop (with Valerie Cachard), 2013
- Leningrad, 2013
- Machines Célibataires, 2000